Discover a new level of control over your scheduled tasks
Never miss a problem with your Laravel CRON job schedule
Currently in private beta - completely free!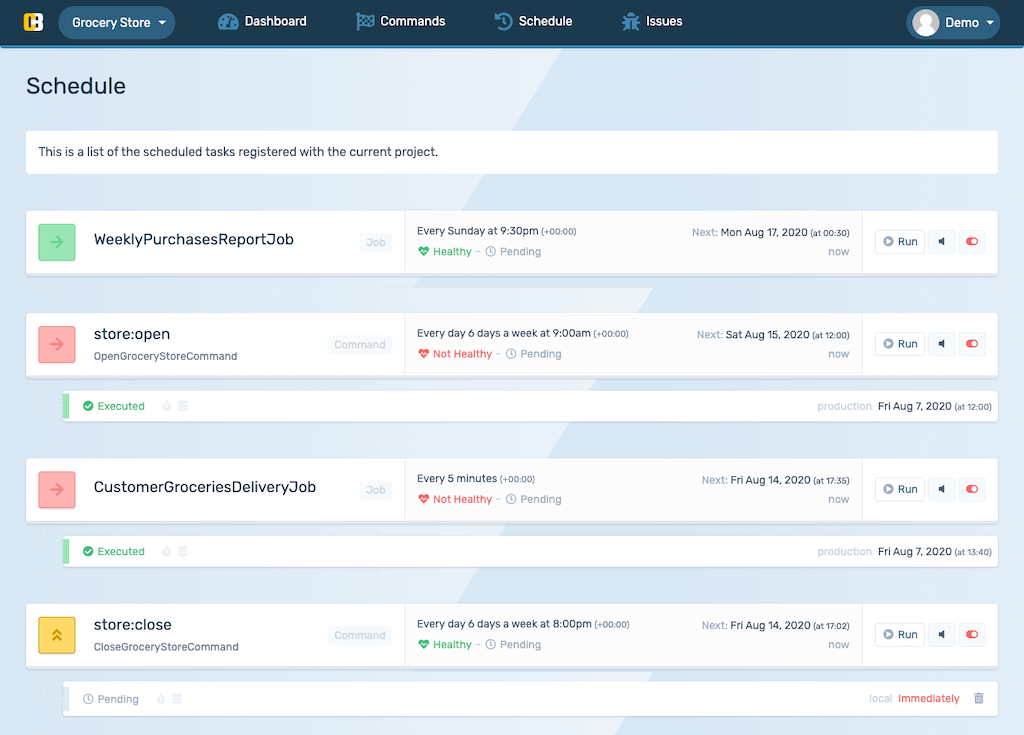 Live overview of your schedule
CRON job history, results and analytics
Notifications when tasks are missing or misbehaving
Schedule updates without deployment
Run tasks directly from dashboard
Manage your scheduled tasks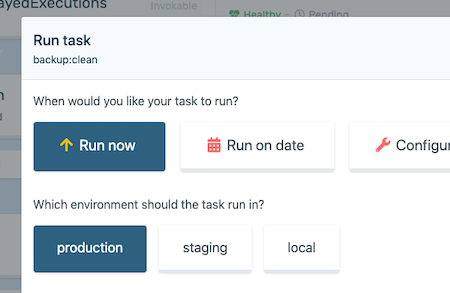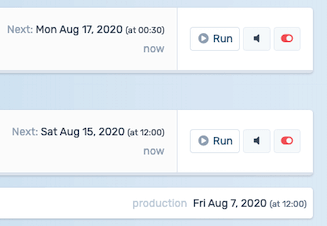 Create or import your schedule

You can import your project's schedule or define it entirely through Cronboard.

Control tasks directly

You can start/stop tasks, define new ones in just a few clicks, or run them manually at any time.
Video:

How to toggle and run scheduled tasks quickly and efficiently
Update task configuration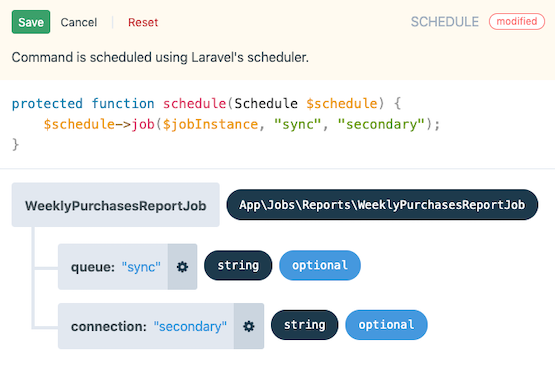 Update task schedule

You can alter a task's schedule directly from the dashboard.

Configure tasks

You're given full control over your command parameters and job dependancies when running a task.
Video:

How to customize task execution parameters
Monitor tasks for problems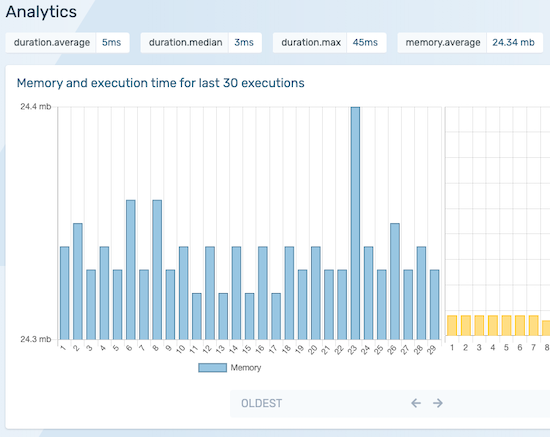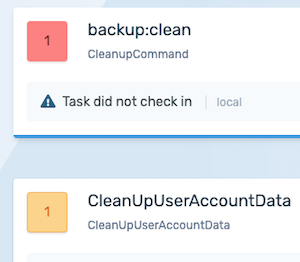 Monitor tasks

Get notified if a task fails or does not run.

Advanced issue detection

Cronboard will detect memory and performance issues, as well as scheduling conflicts.
Video:

What reports and metrics are recorded for each task execution
Setup Cronboard for your project today!
The live overview gives you unique insight of how your schedule functions,
and controls to jump in as needed.
Detailed metrics are prepared for you including how many times a task runs,
how long it takes, or how much memory it uses.
Alerts are raised when tasks don't run or fail. You'll also be notified proactively
when scheduling issues or unusual task behaviour is detected.
The dashboard allows you to make schedule changes quickly, without the need to
re-deploy your project. You can run tasks out of schedule and with custom parameters.
Installation couldn't be easier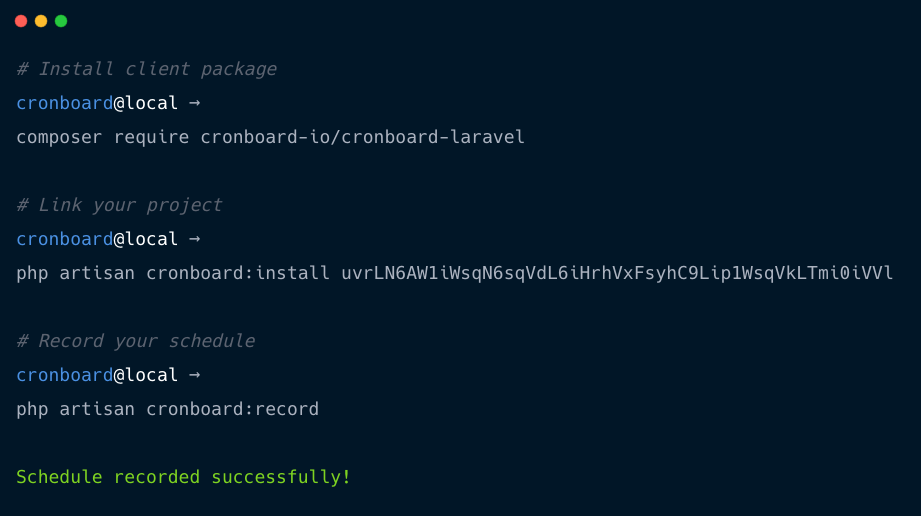 Prices too good to be true!
Unlimited scheduled tasks
Multiple notification channels

Task performance monitoring
Cronboard is completely
free during beta
, and includes the full set of features available for premium accounts.
View full pricing details